Hi, I'm Lev.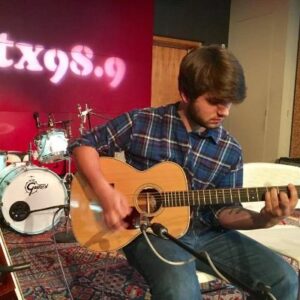 I grew up in the live music capital of the world, Austin, Texas. So, naturally, I was bound to be a musician. From a very young age, I was fascinated by the guitar. I would even perform living room concerts for my family featuring myself and a toy plastic guitar. I can still remember the feeling of unboxing my first Fender Squier and plugging it into the amp. I was hooked.
Over the years, I became classically trained and competed in classical guitar competitions all over the country. I have also recorded several albums and performed countless shows in various genres, including indie pop, alternative, jazz fusion, and heavy metal. Guitar was my first love, but I also play bass, drums, and piano.
The Frontman Philosophy
I know guitars like the back of my hand, so I want to share my expertise and knowledge that could save novice guitarists hours of practice and research! This is where Frontman Philosophy comes in. This website is what I wish I would've had access to when I first started playing. My goal is for this site to act as a one-stop shop for all questions big and small that a guitarist, bassist, drummer, or sound engineer may have.
Frontman Philosophy will give you a unique perspective on your instrument and playing style to help you become a better musician.
My Promise
I'll never publish anything that I don't believe I'm an expert at. I also only write reviews on equipment and accessories I own or have used before, and I promise to always give my honest personal experience and opinion. I want you to love your music experience, so I only recommend stuff I truly enjoy.
Say Hi
If you have a question or want to talk about something else, you can reach me via the contact form or on social media.