Looking to strike the right chord when finding the perfect gift for the guitarist in your life? The best presents for guitarists are things that will further enhance their musical journey!
Whether you are buying for advanced guitarists or a newbie, I've got you covered in this list of the best gifts for guitarists!
I covered all gifts ranging from $19 to $450, so no matter what your price range is, you are sure to find a good gift! Additionally, these are all super versatile gifts that any guitarist will enjoy! So, let's dive in and explore a symphony of options that will have your fellow guitarist tuning in joyfully.
1. Guitar Tricks subscription (Best overall)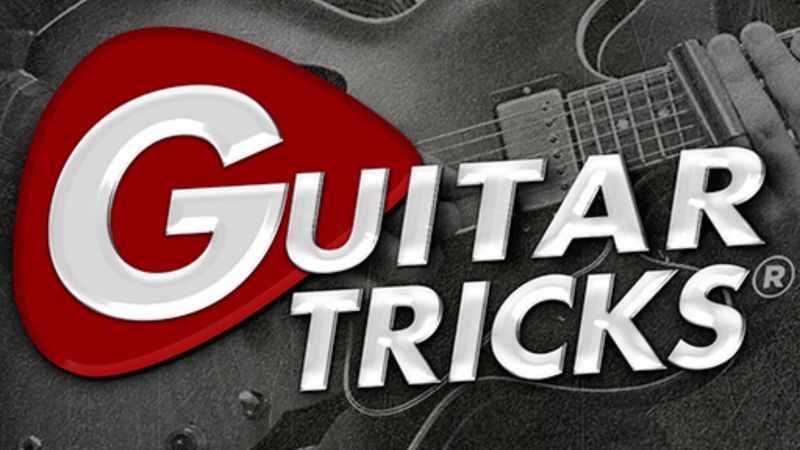 Guitarists are always looking to improve their skills. Anyone passionate about guitar knows there's no ceiling or limit to how well you can play it or how much you can learn since music is a lifelong journey you can never get bored of.
Because of Guitar Trick's structured lessons, diverse set of instructors, and musical styles, it is a top contender for the best online lesson platforms out there!
Guitar Tricks also comes stocked with a huge content library and high-quality video lessons. If you are in a bind looking for a gift for a guitarist, I recommend a Guitar Tricks membership, as it is a versatile and easy option!
For a detailed review, check out my full breakdown of Guitar Tricks.
Reasons to buy it
Guitar toolbox: Guitar Tricks consists of various tools like Scale Finder, Jam Station, Metronome & Tuner, Chord Finder, and more. These tools are extremely valuable for guitarists, making their learning easier, faster, and more fun.
Great collection: I was surprised by the collection of songs that the website has and the way it has categorized them. Guitar Tricks has 800+ songs I could browse via tabs like Artists, Songs, Collections, and Famous Riffs.
You can also browse them via genres like Rock, Pop, Blues, Acoustics, Top Hits, etc. In addition, there are over 11,000 lessons that you get with the subscription.
An experienced and diverse set of instructors: Guitar Tricks boasts an impressive roster of instructors with unique backgrounds and expertise. From rock and blues to jazz and country, there's an instructor to match your preferred style.
2. Fender Play subscription (Best for beginner guitarists)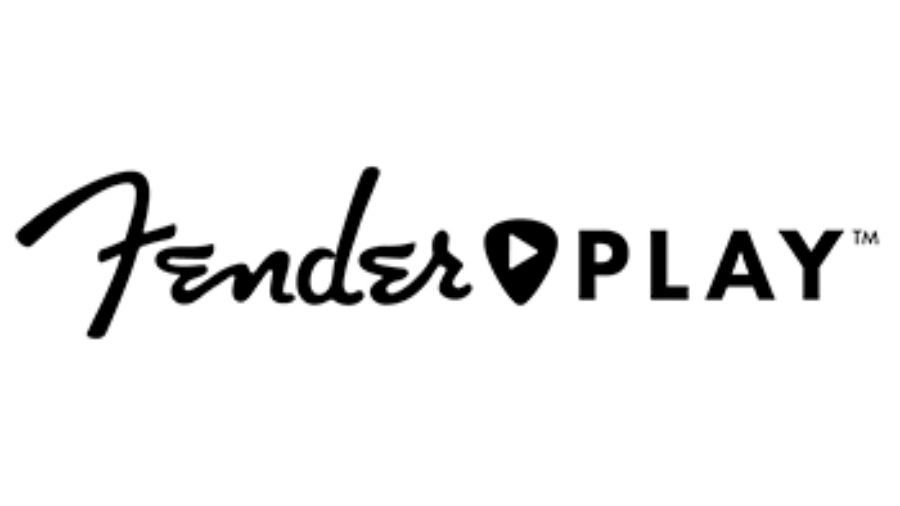 Guitarists would really enjoy and upskill themselves from Fender Play, as it has a vast song library, top-notch instructions, and well-structured lessons. This online lesson system also includes toolkits for tuning & setting up the guitar, as well as a useful app. Fender Play is, without a doubt, one of the best gifts out there for a guitar player.
Reasons to buy it
Serves a wide variety of guitarists: Fender Play is great for all styles of guitarists, including those who play electric guitar, acoustic guitar, bass, or ukulele. It's suited for hobbyists, professionals, beginners, and even those starting from scratch.
Customizable: Fender Play customizes a plan, services, and recommendations based on your genre/style preference, skill level, instrument type, and other parameters.
Great layout: Fender Play has easy-to-follow and well-structured units and lessons with professional and expert instructors that can help any guitarist in their journey. It also rates the lessons based on their difficulty level, objective, and length.
3. Soundbrenner Pulse (Best gift for pro guitarists)
The Soundbrenner Pulse is rechargeable and can be controlled using smartphones (on both Android and Apple). This device is also sweat-proof, so even the sweatiest of players can use it! This is an awesome gift for professional musicians who frequently play live shows or record.
Reasons to buy it
Wearable device: The Soundbrenner Pulse is a wearable metronome that makes you feel the metronome as a pulse instead of hearing it. You can wear it on your wrist like a watch or wrap it around your chest and feel the beats on your chest. Guitarists can also wear it on their arms or anywhere else they like.
High utility: This device is great for guitarists who play live or in a band and for session guitarists who record themselves on a mic or DI, as it will avoid the sound of the metronome bleeding into the recording.
Tap BPM and sync with other musicians: Guitarists can tap the watch with their fingers to set a tempo/BPM. If multiple musicians in the same band use a Pulse, they can also all be synced together.
4. Pedaltrain Novo 18 (Best for touring guitarists)
If the guitarist you are buying for uses effect pedals, then the Novo 18 is a great gift. I personally love this pedalboard, and any guitarist will be thrilled to add it to their collection of gear!
Reasons to buy it
Useful for touring guitarists: The Pedaltrain Novo 18 is a pedalboard designed for guitarists who use multiple effects pedals. It is 18 inches wide and has a lightweight yet durable aluminum construction.
Pedalboard accessories: Pedaltrain offers various accessories and add-ons, such as additional brackets, risers, and brackets for attaching power supplies, to enhance the functionality of the Novo 18.
Hook-and-loop fasteners: The Novo 18 often comes with hook-and-loop fasteners (called Velcro) to secure your pedals to the board and has a slight incline to make it easier to access your pedals. That allows for customization and flexibility in arranging the effects pedals.
5. Birch & Smith Full Grain Leather Guitar Strap (Best simple gift)
Guitars, especially electric guitars, can be quite heavy and put a lot of pressure on the shoulders of guitarists. So, a guitar strap is all but necessary during long practice/jam sessions. A high-quality and comfortable guitar strap not only looks stylish but will last a long time. This a good present that any guitarist will love but is unlikely to buy for themselves.
Reasons to buy it
High quality: This guitar strap is handcrafted from the world's finest full-grain leather. It is a versatile padded guitar strap perfectly suited for acoustic, electric, and bass guitars.
It is crafted with the same industrial-grade threads used in parachutes and airbags and is made in Australia to be long-lasting & durable.
Suited for all ages and body types: It offers an adjustable length of up to 57 inches, ensuring an ideal fit for adults and kids. The strap is packed with premium foam padding and a 2-inch width and is designed for the comfort of the guitarists, even during the longest of performances.
Vintage elegance: The strap is dressed in attractive light brown leather and exudes vintage charm with natural markings and burnishes. The strap has a raw, rustic aesthetic that becomes more captivating with time.
6. Ernie Ball Musician's Tool Kit (The practical gift)
This can be a great gift for any guitarist, as it makes string changes, action and intonation adjustments, truss rod maintenance, and bridge and saddle care easier. The kit is also handy for on-the-spot repairs, ensuring the guitar sounds its best and plays comfortably.
Reasons to buy it
All-in-one convenience: The Ernie Ball Musician's Tool Kit is a comprehensive package that includes various tools necessary for guitar maintenance. It simplifies the process of adjusting, maintaining, and repairing a guitar, making it ideal for both beginners and experienced players.
Guitar-specific tools: This kit features specialized tools for guitar care, including a string cutter, peg winder, and various hex wrenches for adjusting the instrument's components. It ensures that your guitar remains in top playing condition.
Durable and reliable: Ernie Ball is a well-known music industry name for producing high-quality guitar accessories. The tools in this kit are built to last and withstand the demands of regular use.
Portable and compact: The toolkit comes in a compact and portable zippered pouch, making it easy to carry to gigs, rehearsals, or wherever your musical journey takes you. It's a handy companion for on-the-go guitarists.
7. Sennheiser Professional HD 280 PRO (Best for recording artists)
The best part of the HD 280 Pro is that they can be used as studio and consumer-audio headphones for casual listening. I recommend them, especially for studio guitarists and producers.
Reasons to buy it
Professional quality: A good pair of headphones is essential for recording & session guitarists and music producers. The HD 280 Pro is well-regarded for its high quality. These headphones are surprisingly inexpensive, considering the quality you get, and are great for recording, practicing, producing music, or simply listening!
Noise isolation: These headphones provide effective noise isolation, allowing guitarists to concentrate on playing without disturbances.
Comfort for long sessions: I have used these headphones and experienced that they are designed for extended use and ensure comfort during practice and recording.
Durability: These headphones are built to last and have a 2-year warranty, making them a long-lasting and practical gift for any guitarist.
8. Mogami Gold Guitar Cable
Good quality cables are essential for guitarists' tool kits as cables influence the sound and playability of a guitar a lot. This specific cable, the Mogami Gold Cable 10R, is 10 feet long. However, you can also find Mogami cables in other sizes ranging from 10 inches to 25 feet. Any guitarist would happily receive a cable they can trust and rely upon. 
Looking for some other cable options? Check out my post on the 6 best guitar cables!
Reasons to buy it
Good quality material: Mogami Gold Cable is engineered to provide a noise-free sound, a transparent and clear tone, all in a durable material. Based on that, Mogami also provides a lifetime warranty on the cable.
Durability: The cable is robust and designed to withstand the rigors of live performances and constant plugging and unplugging. Additionally, Mogami's advanced shielding minimizes interference and external noise, preserving the purity of your guitar's sound.
Great sound: This cable offers excellent conductivity with its high-quality copper core, essential for transmitting the guitar's full range of frequencies. Made with Mogami's Guitar/Instrument High Impedance Cable, these cables ensure high-definition sound, making them perfect for acoustic or electric guitars, bass guitars, etc.
9. Blackstar Fly 3 Mini Amp (Best amp)
Guitarists love a good amp, and the Fly 3 has many tone controls/parameters (from American-style to British-style tone) and effects. You can use this for practicing, jamming, or just casual listening. This is one of my favorite small guitar amps. Check out my picks for the best battery powered guitar amps for more choices.
Reasons to buy it
Complete package: The Blackstar Fly 3 Mini Amp is a compact, portable guitar amplifier designed for practice and small-scale performance. It's known for its small size, affordability, and surprisingly good sound quality for its dimensions.
Perfect for practicing and jamming: Despite its small size, it has a 3-watt amplifier and a 3-inch speaker. That may not be loud enough for a live band situation, but it's sufficient for practice, jamming with friends, or small performances.
Easy to use: You can power the Fly 3 with batteries (6 AA batteries) or through an AC adapter, giving guitarists the flexibility to play anywhere.
10. Boss MS-3 Multi Effects Switcher (Best expensive gift)
If you are looking for a high-end present for a guitarist, the Boss MS-3 is a top choice. This multi effects pedal is loaded with features and effects. I suggest it as the "ultimate gift" for a guitarist because of its 112 built-in effects, easy controls, and three pedal loops.
Reasons to buy it
Top quality multi-effects processor: The MS-3 houses many built-in effects, including distortion, modulation, delay, reverb, etc. You can create and save custom effects patches, making it a versatile tool for shaping the guitar tone.
Effects loop: It features an effects loop that integrates your existing stompbox pedals into your signal chain. That is useful for incorporating your favorite analog or boutique pedals alongside the MS-3's built-in effects.
Switching Capabilities: The MS-3's switcher section lets the guitarist easily toggle between presets and effects. It can control any setup's built-in effects and external pedals, making it a central hub for the entire rig.
Compact Design: The MS-3 is relatively compact, considering its capabilities. It's designed to save space on your pedalboard, which is especially useful for guitarists who value a clean and organized setup.
Integration: It's equipped with MIDI connectivity, allowing guitarists to integrate it with other MIDI-compatible devices, such as MIDI controllers, rack-mounted effects units, and digital amplifiers, that expand the guitarists' music production and recording capabilities. That also enhances the guitarists' control options and opens up possibilities for automation.
Wrapping up
If you're still unsure what to gift your guitarist companion or friend, I recommend you go for any of the first two items in the list, as Guitar Tricks and Fender Play subscriptions are low investment and are always a safe choice.Looking for some more interesting guitar accessories? Make sure to check out my top list of the guitar gear every guitarist should have.