Are you searching for a trustworthy guitar brand that suits your needs and style? The make and model of your instrument are super important in ensuring quality, consistent tonality, playability, and more. Reputable guitar manufacturers are known for their craftsmanship and tonal excellence, and established brands often have distinctive characteristics.
In this article, I have put together a list of some of the best acoustic and electric guitar brands out there. Let's dive straight in so that you can start jamming!
Best electric guitar brands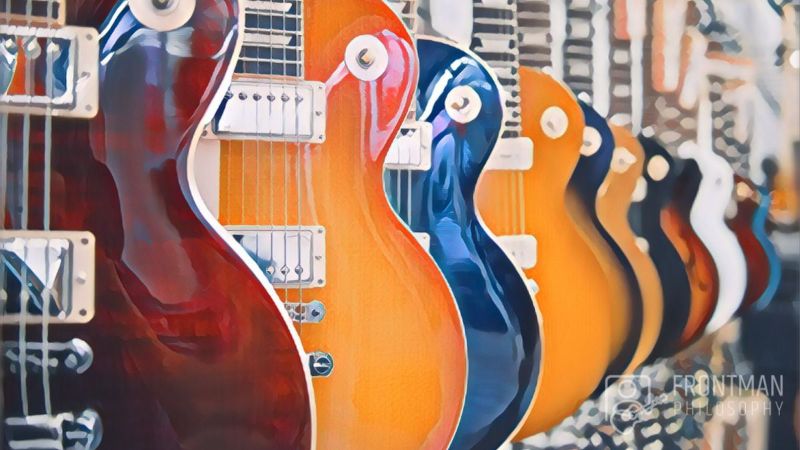 1. Fender
Cost range: $180 – $10,000
Most popular model: Fender Stratocaster
Notable players: Jimi Hendrix, Eric Clapton, Buddy Guy
It shouldn't come as a surprise that Fender is at the top of my list. Founded in 1946, Fender is an iconic guitar brand renowned for revolutionizing music with legendary electric guitar models like the Telecaster and Stratocaster. I recommend Fender for its versatility, bright tones, and sonic legacy.
Fender also has various artist collaborations, resulting in signature models, that pay tribute to guitar legends and inspire many young guitarists.
Best Fender guitars
Fender Stratocaster: Known for its versatile sound, comfortable design, and iconic double-cutaway shape, the Stratocaster is favored by many for its single-coil pickups, perfect for blues, rock, and more.
Fender Telecaster: The first mass-produced electric guitar! Teles are loved for their simplicity and twangy tone. The iconic single-cutaway design and clarity make it a favorite in country and rock genres.
Fender Jaguar: Made famous by Kurt Cobain, this unique model offers a short scale length, making it ideal for those who prefer a different feel and distinctive surf-rock tones.
2. Gibson
Cost range: $1,500 – $10,000
Most popular model: Gibson Les Paul
Notable Players: Slash, Jimmy Page, Angus Young
Gibson is another legacy guitar brand esteemed for its iconic guitar models like the Les Paul and SG and a reputation for tonal excellence. Its guitars are celebrated for their warm, resonant tones and detailed craftsmanship.
Gibson has also been an innovator, introducing key technologies such as the humbucker pickup, and its instruments have influenced generations of musicians. You can trust Gibson for your guitar needs as it's one of the oldest guitar manufacturers.
If you're looking at it from an investment or collection point of view, then I highly recommend Gibson, as its products often retain their value or even appreciate over time.
Best Gibson guitars
3. Ibanez
Cost range: $200 – $8,000
Most popular model: GRG/RG Series
Notable players: Steve Vai, Joe Satriani, Paul Gilbert
Ibanez stands out due to its diverse range of models catering to various music genres and playing styles. If you are a metal or experimental player, Ibanez is one of the best brands for you! That said, Ibanez guitars are extremely versatile and good for many different genres. I suggest Ibanez because of its innovative designs and signature models that capture the essence of renowned artists. These guitars generally have thin neck profiles, making them perfect for fast and technical shredding.
Best Ibanez guitars
4. PRS
Cost range: $500 – $6,500
Most popular model: Custom 24
Notable Players: John Mayor, Carlos Santana, Mark Tremonti
PRS (Paul Reed Smith) is a renowned electric guitar brand crafting high-quality instruments since its inception in 1985. Paul Reed was mentored by Ted McCarty, the former Gibson President, after whom the "McCarty" guitar model was also inspired. PRS proudly makes ALL of their guitars in the USA at their factory in Maryland. This is truly one of the best guitar brands out there!
Best PRS guitars
McCarty: Released in 1994, this model harmoniously blends PRS's innovation with vintage charm. Its mahogany body, carved maple top, and Patterned neck profile exude classic appeal. The 58/15 pickups provide rich, retro tones, enhanced by a push/pull tone control for added versatility.
Custom 24: Custom 24 seamlessly marries Fender and Gibson features, making it a go-to for session players. Featuring a 25″ scale length neck, mahogany body, and maple top, complemented by a Strat-style tremolo system, create a versatile platform. Equipped with 85/15 humbucking pickups and a five-position switch, it effortlessly transitions from soulful blues to high-gain metal and various tones in between.
SE Silver Sky: The Silver Sky model captures the essence of vintage S-Type guitars and brings it into the modern era. While the body maintains a familiar feel, the sleek bottom horn contour reminds you that you're handling a PRS guitar.
5. Gretsch
Cost range: $499 – $11,000
Most popular model(s): G5422TG, G2420
Notable players: George Harrison, Chet Atkins, Brain Setzer
Founded in 1883, Gretsch guitars are celebrated for their vintage aesthetic and unique sound. They offer electric and acoustic models, including hollow-body and semi-hollow-body guitars, often associated with rockabilly, jazz, and classic rock genres. Gretsch guitars are made with guitarists in mind. Essentially, every Gretsch guitar is a beautiful-sounding instrument, making the guitar brand one of the best on the market.
Best Gretsch Guitars
G5422TG: The Electromatic series by Gretsch caters to guitar enthusiasts seeking to stay within a budget of less than $1,000. However, it also embraces the hallmark qualities that define Gretsch guitars. The G5422TG is inspired by the revered guitars of the 1950s and 1960s and infuses them with contemporary innovations.
G2420 Streamliner: While it maintains the classic Gretsch aesthetic, the G2420 has a more contemporary tone. That's because of its Broad'Tron BT-2S humbuckers. These pickups are designed to deliver a tighter bass response and a more aggressive midrange, making it a great option for blues and rock players.
G5260 Electromatic Jet Baritone: With its baritone voicings and tunings, this instrument allows you to explore subsonic depths without relearning fingerings or chord positions.
6. Jackson
Cost range: $150 – $5,000
Most popular model(s): Rhoads
Notable Players: Marty Friedman, Randy Rhoads, Adrian Smith
Jackson is a highly revered guitar brand renowned for its craftsmanship. The guitar brand produces exceptional instruments, particularly in heavy metal and rock music. Established in the late 1970s, Jackson guitars are some of the best out there. They are characterized by sleek, pointy headstocks, fast-playing necks, and powerful pickups. They are ideal for players seeking speed and precision.
Best Jackson guitars
X Series Soloist: This is a versatile guitar with a poplar body, through-body maple neck, and striking gloss finish options. It has a unique HSH pickup configuration with Seymour Duncan humbuckers, a compound radius laurel fingerboard, and a Floyd Rose tremolo bridge.
Rhoads: The Jackson Rhoads is a signature model designed in collaboration with legendary metal guitarist Randy Rhoads. It features a distinct "V" shape design and has high-output pickups and great playability. It also has a unique appearance that pays homage to Randy Rhoads' iconic style.
Jackson Dinky Arch Top JS22 DKA: This is the best budget guitar suited for metal playing. Its compact body design provides a comfortable playing experience.
7. Schecter
Cost range: $300 – $3,700
Most popular model: Hellraiser
Notable Players: Synyster Gates, Zacky Vengeance , Jeff Loomis
Schecter is another addition to the best electric guitar brands of all time. The well-regarded guitar manufacturer produces a diverse range of electric guitars and basses. Their instruments mostly feature high-output pickups, excellent build quality, and unique designs. They produce high-quality instruments, often with more than 6 strings and Floyd Rose tremolo systems.
Best Schector guitars
Aaron Marshall AM-6: The Schecter Aaron Marshall AM-6 boasts a lightweight basswood body, versatile Schecter humbuckers, and reliable Hipshot locking tuners. Its comfortable neck profile suits both rhythm and solo playing. It's an ideal guitar for those seeking versatility and high-quality components.
Omen-6: Featuring a "C" shaped maple neck, Omen-6 is for easy soloing. Its convenient string-through-body design makes it ideal for beginners. You can also consider it a reliable backup for players of all skill levels. Omen's come at a competitive price point, making them one of my top choices for guitars under $500.
Hellraiser: The Hellraiser series' instruments are designed for heavy metal and hard rock players. They feature active EMG pickups for powerful and high-gain tones. The series includes solid-body and semi-hollow models, offering a range of options to suit different playing styles and preferences.
Best acoustic guitar brands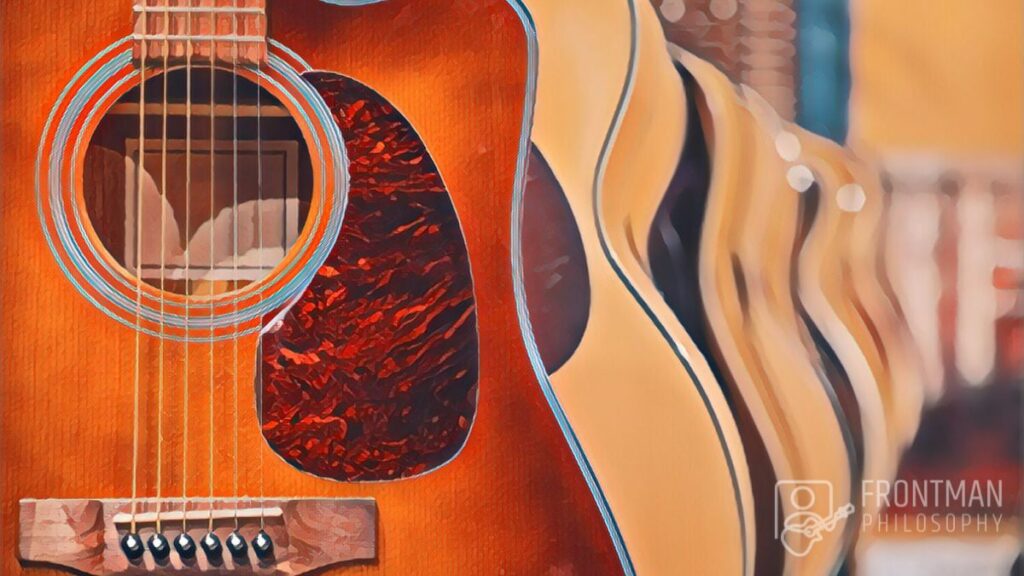 1. Taylor
Cost range: $300 – $6,500
Most popular model: 814ce
Notable Players: Taylor Swift, Jason Mraz, Dave Matthews
Taylor Guitars is a well-respected and renowned American guitar manufacturer in El Cajon, California. The company produces all of its instruments in North America (USA and Mexico), ensuring they are of the highest-quality craftsmanship. Taylor's innovations, like the V-Class bracing, have set new standards in acoustic guitar design. The manufacturer makes many types of acoustic guitars and basses.
They are favored by musicians worldwide for their clear, balanced tones, comfortable playability, and consistent quality. Overall, Taylor's legacy & history, collaborations with artists, good quality, and social proofing around its products make it a reliable guitar brand.
Best Taylor guitars
AD17: The Taylor American Dream AD17 boasts a Grand Pacific body shape, featuring a solid spruce top and ovangkol back and sides. It offers a comfortable, slim mahogany neck with a satin finish and impressive fretwork. This entry-level model delivers Taylor's signature brightness with excellent note definition.
517e: This guitar fuses vintage style with modern innovation, featuring Andy Powers' V-Class bracing for enhanced sustain and intonation. The torrefied Sitka spruce top and Silent Satin finish deliver a warm and mature tone. It has smooth playability and comfort, with ease for high-fret playing.
814ce: 814ce features a Grand Auditorium body shape, solid spruce top, and solid rosewood back and sides. The Expression System 2 electronics provide exceptional plugged-in sound. Known for its balanced tone, playability, and craftsmanship, it's a popular choice among musicians.
2. Martin
Cost range: $499 – $10,000
Most popular model: D-28
Notable Players: Ed Sheeran, Bob Dylan, Elvis Presley
Martin is celebrated for its classic Dreadnought and OM (Orchestra Model) designs, along with innovations like X-bracing. These guitars are highly regarded for their warm, balanced tones, and playability.
The company stuck with fine tonewoods and traditional methods for making guitars, which made Martin a top choice for professional and amateur musicians worldwide.
Best Martin guitars
3. Yamaha
Cost range: $149 – $4,699
Most popular model: FG Series (FG-800, FG-830, etc.)
Notable players: John Lenon, Jimmy Page, Paul Simon
Yamaha, a Japanese company, offers a broad selection of guitars to suit different playing styles and skill levels, from affordable entry-level models to professional-grade instruments.
It has a history of innovation in guitar design and technology, such as its TransAcoustic guitars and A.R.E. wood treatment, which enhances the aging process of tonewoods. Yamaha provides excellent value for the price, with many of their guitars delivering features and performance that exceed their cost. Looking for an affordable acoustic guitar? Check out my top acoustic guitars under $300.
Best Yamaha guitars
FG-830: The FG acoustic guitars are renowned for their affordability, playability, and quality, making them suitable for beginners and experienced players.
LL-TA: This TransAcoustic guitar is crafted entirely from solid wood and incorporates a specially aged top. It also comes equipped with built-in reverb and chorus effects. These features result in a guitar that produces incredible depth of tone, resonates beautifully, and captures the classic sound of a vintage guitar.
F310: This guitar features a dreadnought body shape with a spruce top and meranti back and sides, delivering a bright and well-balanced tone. I recommend it for beginners due to its affordability, durability, and comfortable neck profile.
4. Takamine
Cost range: $299 – $3,499
Most popular model: GD30CE
Notable players: Bruce Springsteen, Bon Jovi, Garth Brooks
Takamine is a well-established Japanese guitar manufacturer with guitars that cover a broad spectrum, catering to different musical styles and skill levels. Takamine's dedication to using quality tonewoods and advanced electronics has earned them a solid reputation.
Best Takamine guitars
GN93CE NEX: This guitar boasts premium features like a split-saddle design and gold-plated die-cast tuners. Its sound is loud, bright, and clear, with a walnut/maple body and spruce top producing rich lows and crisp highs. The TK-40D preamp offers a transparent, natural tone, ideal for amplification.
EF341SC: This is a signature model of Bruce Springsteen, featuring a classic dreadnought design with a solid cedar top and sapele back and sides.
P3DC: Part of the Pro Series, it features a solid cedar top and sapele back and sides, offering a well-balanced, rich tone.
5. Gibson
Cost range: $999 – $7,000
Most popular model: J-45
Notable players: Bob Dylan, Sherry Crow, Nick Drake
These days, Gibson may be primarily known for their iconic electric guitar models, but their roots lie in acoustics. Founded in 1902, Gibson has a rich heritage in acoustic guitar manufacturing. The company has produced iconic acoustic guitar models such as the Gibson J-45, Hummingbird, and J-200, which are highly regarded for their tonal qualities and construction.
Gibson's acoustic guitars often feature premium materials like solid tonewoods and innovative bracing patterns, contributing to their distinctive sound. Lastly, its acoustic-electric models incorporate pickup systems for amplified performance.
Best Gibson acoustic guitars
J-45: This is considered one of the most iconic acoustic guitars known for its warm and balanced tone. It's a favorite among singer-songwriters and folk musicians.
Hummingbird: Recognizable by its decorative pickguard, the Hummingbird is renowned for its rich, full-bodied sound and distinctive appearance.
J-200: The J-200, often called the "King of the Flat-Tops," is celebrated for its bold, booming sound and stunning aesthetics.
6. Fender
Cost range: $200 – $2,000
Most popular model: American Acoustasonic
Notable players: Elvis Presley, Kurt Cobain, Conor Oberst
Fender is another popular electric guitar manufacturer that offers a variety of acoustic guitar options. While Fender is typically associated with electric guitars, they have been improving the quality of their acoustic instruments over the years.
Some of their higher-end models, such as those in the American Acoustasonic series, are well-regarded for their craftsmanship and tonal qualities. Fender has introduced innovative features in their acoustic-electric models, such as the Acoustasonic series, which combines acoustic and electric guitar elements to create a versatile instrument.
Best Fender acoustic guitars
CD-60S: Being an affordable and reliable option, the CD-60S is a popular choice for beginners and budget-conscious players, offering good playability and sound quality.
Paramount PD-220E Dreadnought: This is part of the Paramount Series, known for its high-quality, all-solid wood construction. This acoustic-electric guitar features a classic dreadnought body shape with a solid Sitka spruce top and solid East Indian rosewood back and sides. It is equipped with Fender's FTE-3TN preamp system, making it suitable for amplified performances. It's a well-regarded choice for players who value a premium, all-solid wood acoustic guitar.
American Acoustasonic Jazzmaster: Jazzmaster is a unique and innovative hybrid guitar that combines elements of an electric Jazzmaster with acoustic and amplified tones.
7. Guild
Cost range: $300 – $4,500
Most popular model: F-2512
Notable players: Nick Drake, Eric Clapton, Richie Havens
Founded in 1952, Guild has a rich history of producing high-quality and versatile instruments. The brand offers a range of models to suit different playing styles and preferences, from classic dreadnoughts to smaller body shapes.
Best Guild acoustic guitars
What makes a guitar brand good?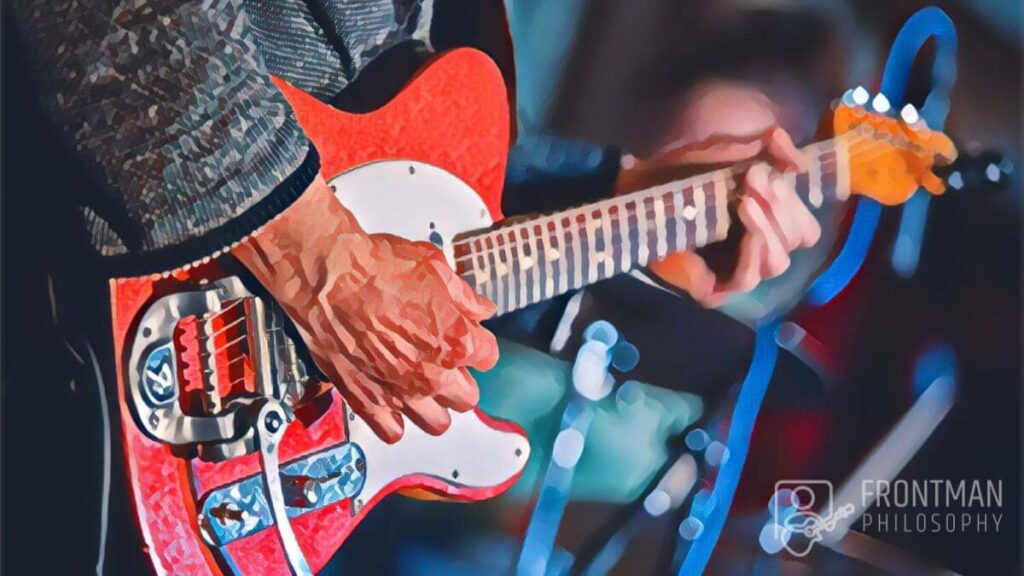 When looking at the variety of guitar brands, there are many things that make a company stand out as the best.
Crafting a guitar involves a blend of craftsmanship and technology to create an instrument that is playable and sounds great. Here is a breakdown of some of the most critical factors that go into building an excellent guitar brand.
Sound
The guitar's sound is a vital musical expression, conveying emotion, style, and creativity. It serves as a versatile tonal palette, shaping harmonies and melodies and defining musical genres.
Sound arises from wood selection, craftsmanship, and innovation, including precision assembly. Quality control maintains consistency, with diverse models and acoustic-electric options to suit players.
Collaborations with artists produce unique, harmonious guitar sounds to match preferences and inspire new and up-and-coming guitarists/musicians.
Hence, I consider the guitar's sound as the most important quality that any brand should focus on.
Reputation
A guitar can be a massive investment. Since it requires so much time, effort, and money, I believe that the brand's reputation makes that investment safer. Reputed brands serve their customers well and take care of their concerns.
Reputed brands also offer better quality, sound, warranty, repair/replacement services, customer services, and more. Good brands have service centers and representatives worldwide, especially in popular areas.
Lastly, quality assurance, sound consistency, resale value, warranty & support, innovation and technology, artist endorsement, heritage and traditions, etc., build a brand reputation.
Build quality
The construction and quality of materials directly impact the guitar's sound and tone. That affects motivations/inspirations, audience connection, overall playability, durability, and the resale value of the instrument.
Build quality also extends to the guitar's visual aesthetics. Quality craftsmanship enhances the instrument's overall beauty, making it more appealing to the eye.
FAQ
Do expensive guitars sound better?
Expensive guitars need not always sound better. However, for low-midrange budget guitars, price can make a huge difference in value, too. In general, a pricier guitar will sound and play better than cheaper options, but there are many factors that go into the cost of a guitar.
What is the best guitar brand for beginners?
In my opinion and from my experience, Yamaha and Epiphone (a subsidiary of Gibson) are the best guitar brands for beginners because of their great value-to-price ratio, affordability, built quality, and brand services.
How much do guitars cost?
A guitar's cost varies from anywhere between $100 to up to $10,000. $100 to $250 is usually the entry-level product range, while between $250 and $1,500, you get a bunch of midrange guitars. The cost bracket for a high-end guitar is between $1,500 and $3,500. Anything above $4,500 are usually custom guitars. Check out my guide on electric guitar costs for a thorough breakdown of this.
However, famous artists' guitars get sold in hundreds of thousands and millions of dollars as a collective. Here's a list of the most expensive guitars ever.
What is the most popular guitar brand?
Gibson and Fender are the most popular guitar brands. Fender is mostly known for its Stratocaster and Telecaster, while Gibson is famous for its Les Paul guitar.
Wrapping up
There are so many guitar manufacturers out there it can be overwhelming to find the best brand. You can use this list to make an informed choice based on your preferences, playing style, and budget. Lastly, I suggest you go for an offline hands-on trial on different models and brands for the best experience and get the best fit for yourself.
Looking for a good amp to go with your guitar? Check out my guide on the best guitar amp brands!